2019 Book Sale:
March 29-30th
Friday and Saturday
10am – 4pm

LOCATION:
Yachats Commons Gym
441 US 101
Yachats, OR 97498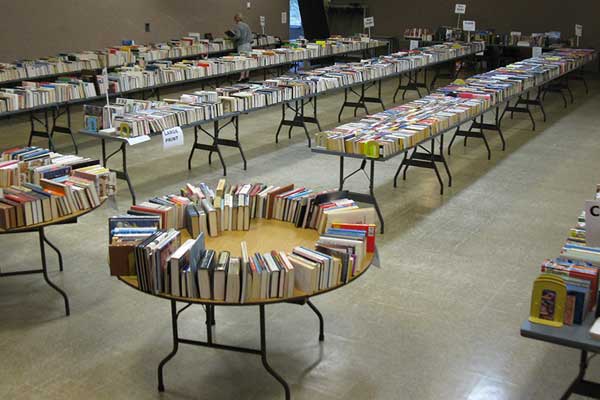 Friday : 
Hardback/Softcovers
Paperbacks
DVDs, Music CD's Audio Tapes
Books on CD
Saturday  – 2nd Day Bag Sale
Purchase purple library cloth bag and pay by the bag full.
Visit the special priced section with rare books, signed copies, book sets, and coffee table books.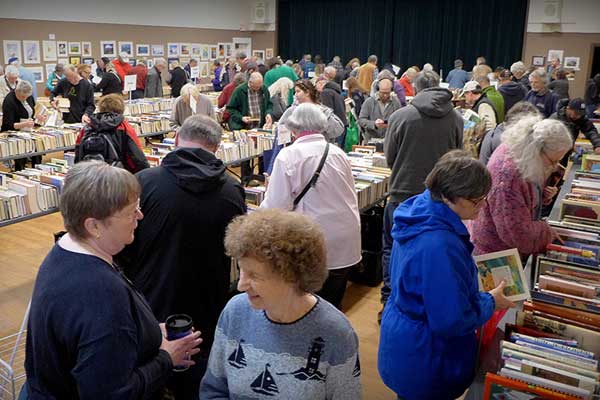 Art Sale:
Over thirty-plus members of the Yachats Art Guild will have some of their work on display and for sale at the book sale.  10% of sales is given to the Friends of Yachats Library.
The Yachats Art Guild has been a growing group since its original 7 founders in 2007.  Its mission is to support and promote Central Oregon Coast artists and to call attention to the beauty of the Oregon Coast. 
Download the flyer in PDF format.
FOYL-2019-Used-Book_Sale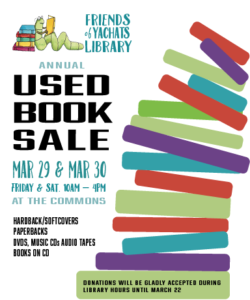 Second-hand books are wild books, homeless books; they have come together in vast flocks of variegated feather, and have a charm which the domesticated volumes of the library lack."  ― Virginia Woolf